Over het televisieprogramma "de rechtbank" en de Ubica - door ABC-Utrecht
Op 19 november verscheen op nationale televisie bij het programma "De rechtbank" een beknopte verslaglegging van de rechtszaak over de ontruiming van het kraakpand Ubica in Utrecht. Hieronder volgen enkele kritische aantekeningen rond het spektakel van de media en de positie van de rechtstaat.
 De opname van het moment
- Alternatieve media en mainstream media
Hoewel het leuk kan zijn om jezelf op beeld terug te zien, is het noodzakelijk te vragen wat het nut er van is. Waarom zouden we onze momenten van strijd opnemen, verbeelden of delen met anderen die er niet bij zijn geweest? De vraag van relevantie ligt in welke concrete bijdrage deze deling van informatie levert aan de strijd zelf. Biedt het een reflectie of een perspectief dat ingezet kan worden in onze projecten en dat bijdraagt aan onze aanwezigheid op straat? Voegt het op enige manier toe aan de sociale conflicten in onze levens en de plekken waar wij ons bewegen? De laatste jaren wordt er steeds meer ingezet op "alternatieve" media. Media die door collectieven en individuen zelf wordt geproduceerd. Maar wat is het verschil tussen deze "subjectieve" berichtgeving en "normale" journalistiek?
Wat wordt verstaan onder mainstream media biedt over het algemeen alleen maar spektakel. Het neemt actuele en tijdelijk relevante nieuws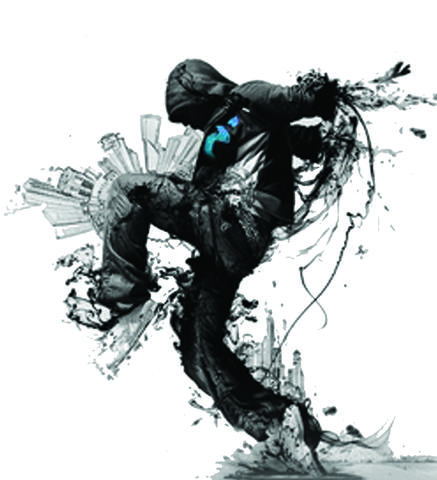 feitjes en zet ze om in een vorm van entertainment. De kijker wordt meegenomen in een voorgekauwd synthetisch achtbaantje van compassie of afgunst, mooie momenten en een traan. Het wekt de suggestie van objectiviteit door het toepassen van hoor en wederhoor, alsof er zoiets bestaat als objectiviteit. Of dat door aan iedereen een stem te geven de achterliggende sociale verschillen worden opgeheven. De mogelijkheid tot eindeloze discussies tussen "de burger", academici, politici en bn'ers in het publieke domein biedt iedereen de kans een mening te uiten, te klagen, te verwijten en mopperen.
Maar deze eindeloze stroom van geouwehoer heeft maar nauwelijks een reflectie met de praktijk van het dagelijkse leven en bied er ook geen handvaten voor aan. En meer dan dat neemt het de verantwoordelijkheid weg bij het individu. De verantwoordelijkheid en bevrijding om zelf een protagonist te worden in het eigen leven.
Deze delegatie van verantwoordelijkheid is dezelfde pacificerende valkuil als die van de parlementaire democratie. Ook hierbij mag het individu zijn of haar bescheiden mening laten horen. Politici reageren vooral op de nieuwsfeitjes van iedere dag en de week.  Door veelvuldig media-optreden kan de burger dan "meeleven" en bij de volgende verkiezing weer belonen of afstraffen uit het pallet van partijen. Maar het model erachter zou nooit radicaal kunnen veranderen.  De basis ervan berust op het pacificeren en politiekvermaken van de burger, opdat deze nooit echt zelf naar de eigen omgeving kijkt; De verantwoordelijkheid weer eigen maakt en daadwerkelijke lokale, decentrale en gezagsondermijnende structuren opzet. Als iemand wel zelf in beweging wilt komen weten ze vaak niet hoe snel ze zelf in de politiek of vakbond moeten komen. Maar om de zoveel tijd een nieuwe buslading clowns maakt nog geen nieuw circus. En breekt al helemaal niet de tent af.
Ook de alternatieve media, de in eigen handen genomen audiovisuele media en platformen, vervullen in het gros van de gevallen ook niets meer dan deze rol. Relporno. Een verslag van een demonstratie of actie of een andere tijdelijke manifestatie geven de kijker het idee dat ze op de één of andere manier ergens aan hebben deelgenomen, iets hebben beleefd. Het wordt gedeeld, geliked en gecomment in de eigen bubbel van het sociale netwerk. Deze weerklank geeft het idee dat er een groep is, dat er medestanders zijn. Misschien zelfs wel dat er verzet is. De lucide droom dat door deze constante overstroming van "alternatieve" en "opstandige" media het individu deel uitmaakt van de sociale strijd en vormen van verzet. Maar in werkelijkheid reflecteert dit op geen enkele manier wat er op de straat gebeurt. Het bekijken van radicale informatie radicaliseert niet, alleen het directe ervaren van opstand en rebellie in het eigen leven bevrijdt en radicaliseert.
Het verlichtingsdenken dat als er maar genoeg objectieve informatie wordt gegeven het individu het "juiste" inziet en in verzet komt heeft zich allang naar de wereld der fabelen verwezen. Wat de grotere bereikbaarheid aan mediamiddelen, en de publicatiemogelijkheden ervan, heeft bereikt is dat wij onszelf door de bril van de journalistiek zijn gaan zien. De nadruk van de momenten en ontmoetingen die we op straat creëren zou moeten liggen in het maken van golven van conflictualiteit die buiten onze aanwezigheid ook nog tegen de autoriteiten aan deinen. Maar in plaats van een storm aan te wakkeren die de kustlijn kapot slaat wordt er zoveel mogelijk gedaan om alles klein en controleerbaar te houden. Met perswoordvoerders, sfeerbeheer, gedragscodes en samenwerking met politie. Wij zijn onszelf gaan aanschouwen als een persmoment, een foto, een interview. Dit zorgt er voor dat projecten en voorstellen slechts momenten worden. Verschillende manifestaties van de staat worden opgedeeld in aparte onderwerpen. Projecten die van elkaar moeten worden losgekoppeld om "bite-formaat" nieuws aan te leveren.
Hoeveel mooier zou het zijn als de aanwezigheid gericht zou zijn op het door strijd vinden van medestanders, het delen van tactieken en perspectieven? Hoe veel leerzamer en praktischer zouden 'alternatieve" media zijn als deze niet slechts journalistiek met een eigen filter zouden zijn? Dat zij los van de alledaagse stroom van nieuwsfeitjes zou komen te staan en de diepte in zou gaan om perspectieven, tactieken en verlangens te delen die volgende week ook nog relevant  en inspirerend zijn. Opdat de twee elkaar vinden, niet op Facebook of Indymedia, maar in straten, op de barricades en in de gevangenissen. De enige manier om strijd te voeren is om van het scherm weg te kruipen en de straat op te gaan. Om daadwerkelijk en zonder teugels in de aanval te gaan.
Iedereen op de stoel van de rechter
Over het showproces en het spektakel van "De rechtbank"
Televisieprogramma's en documentaires over de rechtspraak schieten als paddenstoelen uit de grond. Ze moeten een kijkje geven in de humane kant van de rechtsorde. Advocaten die het met vlammende betogen opnemen voor de minderbedeelden en rechters die worstelen met persoonlijk moraal en het uitvoeren van de wet. Tegelijkertijd wordt de kijker op de stoel van de jury gezet en kan zelf interactief meepraten op fora en sociale media. Het wekt de idee op dat door transparantie de rechtspraak dichter bij de burger wordt gebracht. Het doel hiervan zou zijn meer begrip en eigenaarschap te creëren. De burger zou meer moeten meedenken met het strafrecht, net zoals zij steeds vaker wordt gevraagd als verlengstuk van de politie te fungeren. De politici kunnen dan zeggen dat zij weten wat jan alleman wil en dat het gezag dat via het strafrecht wordt uitgesproken de wil en in het belang van de samenleving zijn. Maar is dat wel zo?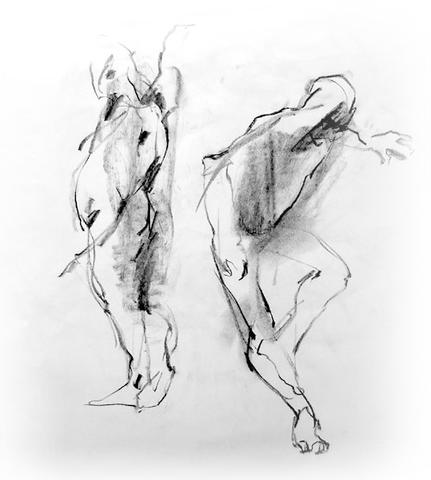 Een rechter zou nooit een overvaller vrijspreken omdat deze zijn daad deed om te kunnen overleven of om zich niet onder het regime van een baas te hoeven schikken voor een of ander tijdelijk onderbetaald klotebaantje. Een rechter zou nooit toestaan dat een familie die de hypotheek niet meer kan betalen en met hand en tand de uitzetting van hun huis verdedigt tegen het geweld van deurwaarders en politie hun huis zou mogen behouden. Dit terwijl de banken met kapitaalinjecties overeind worden gehouden en de belastingdienst alles van iemand mag afpakken als deze in een precaire situatie komt.
En het enige eigendom dat bestaat is dat in eigendom van de staat en de elite. Al het eigendom van de minderbedeelde ligt onder constante dreiging van inbeslagname als je op een gegeven moment niet meer kan of wil deelnemen aan dit zieke machtsspelletje. Deze continuïteit van precariteit is de stok achter de deur om de macht te behouden. Als mensen maar genoeg privileges en rechten hebben dat ze bang zijn deze te verliezen blijven ze in het gareel. Maar de bedreiging van privileges wordt door dezelfde actor gecreëerd als die zich opwerpt om ze te beschermen door middel van rechten. Het speelt mensen met meer en minder privileges tegen elkaar uit. Het zorgt voor sociale onrust waar diezelfde staat zich weer op werpt als beschermheer in de vorm van het geweldsmonopolie.
Daarom zal de rechtspraak nooit een plek zijn waarvoor gelijkheid en bevrijding kan worden gevochten. Het zal nooit een plek zijn om het gezag uit te ondermijnen en uit te dagen. De rechten die het individu bezit zijn niets meer dan vrijheid die is afgepakt door de staat, opgedeeld en teruggegeven in kleine stukjes die op ieder moment weer kunnen worden ingenomen. Met het geweld van politie, leger en gevangenissen als stok.
Wat het daadwerkelijke effect van deze "openheid" in de media is dat de burger gaat meedenken met de logica, normen en waarden van de staat. Deze normativiteit als objectief en in eigen belang gaat aanvaarden en zichzelf er naar gaat schikken.  Of erger nog; deze reproduceert en haar omgeving er mee vergiftigt. Het maakt het zelfbeeld en reflectie kapot en belemmert het zicht op de eigen verlangens en ethiek.
De geconstructueerde norm die het eigendom en macht van de staat bewaakt wordt de meetlat aan wie iedereen zich gaat positioneren. Doe je mee, dan houdt je je aan deze norm. Wijk je er van af, dan wijk je af. Welke positie er ook wordt ingenomen, het bevindt zich allemaal in het vooropgestelde kader en niet vanuit de positie van het individu zelf. Dit resulteert erin dat mensen die in verzet komen tegen de norm de rechtbank vaak zien als een politieke tribune waar ze hun stem kunnen laten horen. Door van de norm af te wijken en de repressie te voelen plaatst deze zich gevoelsmatig zelf in een positie van "onderdrukte". Deze geuzenaam wordt aangenomen zonder dat er wordt gekeken naar de privileges die het individu bezit om deze positie te kunnen aannemen. En vaak ook weer te kunnen verlaten als het zo uitkomt.
De wet overtreden is niet per definitie een subversieve handeling. Het is het negeren van deze norm, het zelf vormgeven en naleven dat daadwerkelijk gezagsondermijnend is. Deze zelfreflectie in woord en daad is uiteindelijk de enige echte radicale omwenteling die kan plaats vinden in onze sociale relaties.
Daarom is het beter te zwijgen en de rechtbank te nemen voor wat zij is. Het is de verdediging van het eigenbelang van de elite en de verdeling van een ieder die daar niet toe behoort. Het zijn de pogingen tot conditioneringen door middel van werkstraffen, isolatie, psychiatrie en onteigening. Geen keuze, maar een traject dat de onfortuinlijke overkomt. De hand die onze vrienden en vriendinnen slaat, grijpt en van ons wegneemt.
Als iemand de politie of rechtspraak als de geïnstitutionaliseerde verdediging van hun rechten en eigendom ziet is dat slechts een teken dat zij nog genoeg privileges hebben om er niet echt door geraakt te worden. Voor veel mensen is dit helaas anders. Het is niet voor iedereen mogelijk om met de kop in de wind in de aanval te gaan. Maar dit betekent niet dat hun stem te horen moet worden gebracht door een klasse "beroepsactivisten".
De enige manier om te ontsnappen aan de kaders van media, politiek en wet is niet door er aan deel te nemen of ze te reproduceren, maar door ze aan te vallen. En dat is alleen mogelijk als wij zelf perspectieven creëren en delen. De kracht van eigen media zit in het inspireren en niet in het informeren. Niet vechten voor anderen, maar voor ons zelf en met anderen. Geen momenten creëren, maar momentum opbouwen en de opstand opzoeken in het dagelijkse leven. Een leven waar wij onszelf niet aanschouwen door andermans camera's en filters. Waar iedere dag een steen in het water is die de opvervlakte verstoort. Het leven buiten de normen en sociale conventies om.
Laat ze ons niet vangen in hun beelden en gevangenissen. Laten we overal, solidair, antisociaal en onverbiddelijk zijn. Tegen de gevangenis en de gevangenismaatschappij!